I've been feeling mega freakin' stressed lately. I think I need to go back to the simple things in life that make me happy... Like my fave lil bug-eyed sisters!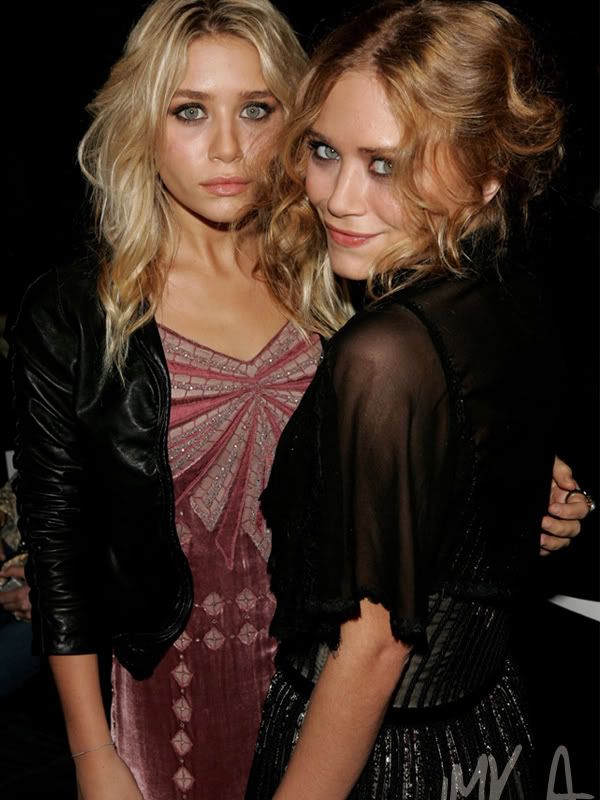 Hello, look an the velvet dress detailing paired with the shirred leather crop jacket. ahhh......
Yes, it's the peek-a-boo bra that does if for me here.
I love these proportions... the ultra skinny jeans and the super chunky wedge.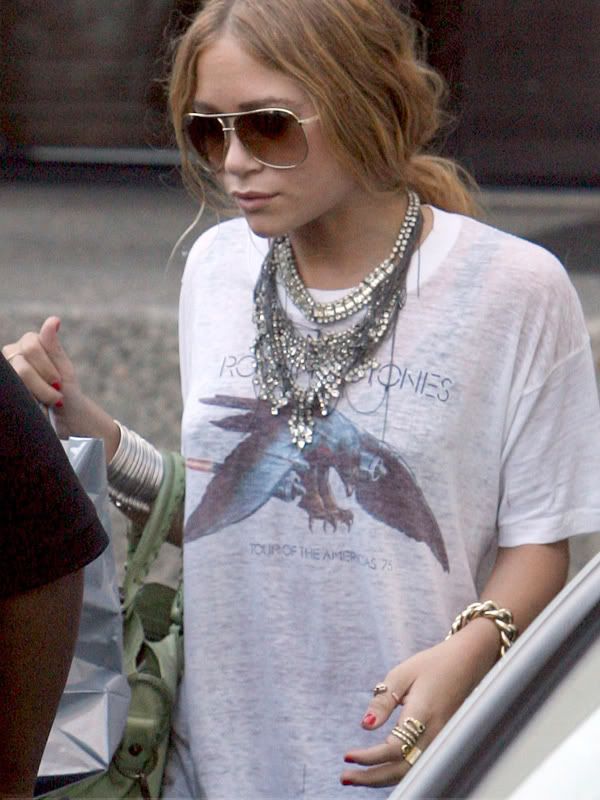 Here I'd like to just chop off her left arm.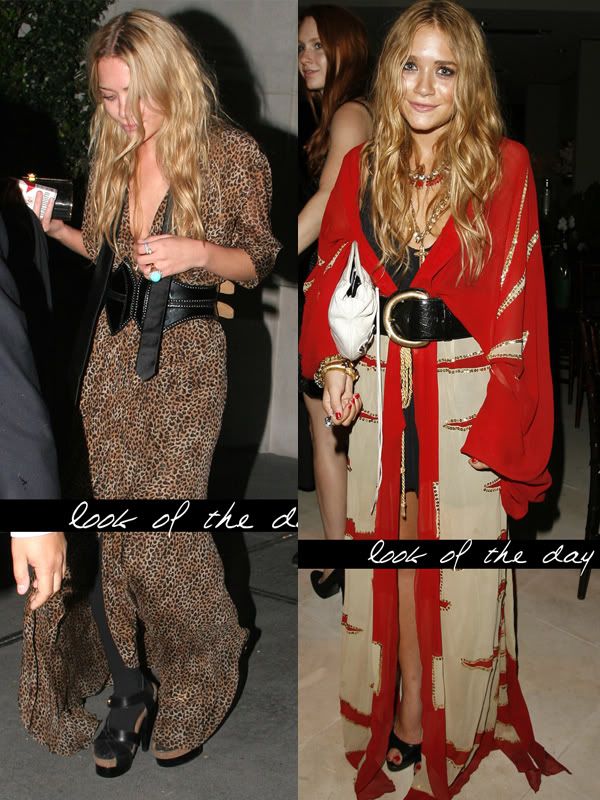 This one just kinda speaks for itself, no?!? Chillz.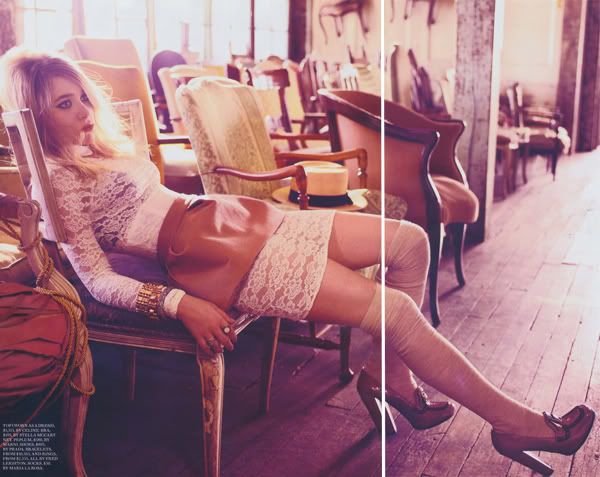 And this my friends–is how you do lace.
Honestly, already feeling a bit more calm.