Wednesday I had a nice lil date planned with Lil Miss Honsauce...
I got some tix to Centerstage for a play and we were going to meet at Iggies prior for some gourmet pizza and byob wine! So needless to say, I was pumped. 3 o'clock rolls round and one of my boss' offers me free Alicia Keys tix. For a minute, I'm like well... I already have plans to go to the theater, blah/blah. Then I'm like-hold it, "Alicia Keys? Hell yeah!" So I contacted LM Honsauce and said, "change of plans!" I've always been an Alicia Keys fan, but not die-hard. After this concert though, I may need to move her up my charts... She was phenomenal! So crispy, so passionate and the show was visually spectacular. Robin Thicke opened for her. I'm not big on modern/male/R&B singers. Most of it is a lil too cheeseball for me. Men don't "talk" like that and even if they did, I might roll round the floor it a fit of laughter. I did get a kick out of him making love to the microphone and the ladies going nuts!
This is how single girls who can't afford their social lives are gettin' down these days...
"How do you give me so much pleasure,
cause me so much pain.."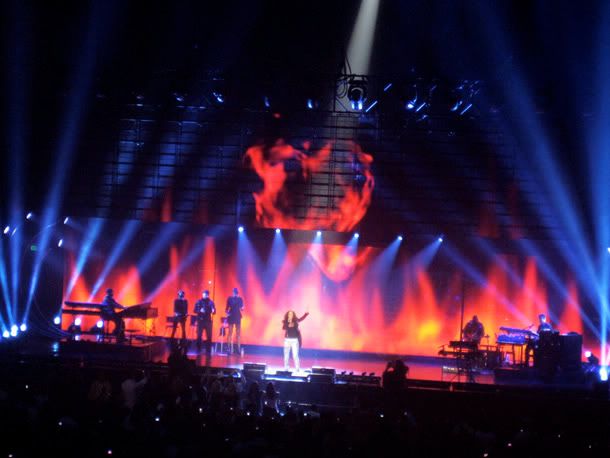 Lil Miss Honsauce & I gettin' cozy
Alicia Keys goes all Constructivist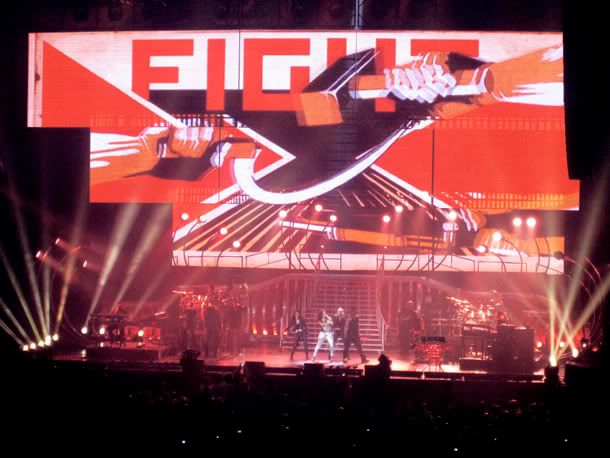 Our Pepsi ads... I hate Pepsi BTW. It was more like Lemon/Lime and Absolute.
"These streets will make you feel brand new
Big lights will inspire you..."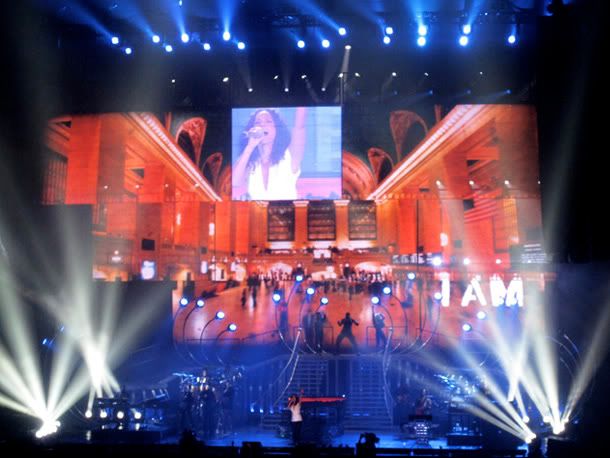 You know you've got a good friend when you don't have to speak to communicate... Entering the arena, LM Honsauce and I spot a classic Bmore photo-op. We look at each other while continuing to walk and say (without speaking), "Oh yeah, we are definitely hittin' that up on the way out!"