Saturday is my birthday and this birthday girl is throwing herself a cocktail party. Nothing major, cuz I can only fit but so many peeps in my lil 1 bedroom–but enough for a proper welcoming to 31. In an ideal life, I'd be able to truly pull-off the party I envision with my inspirations from below... but I have an oh-so-hot Sinus Infection (ugh!) slowing me down.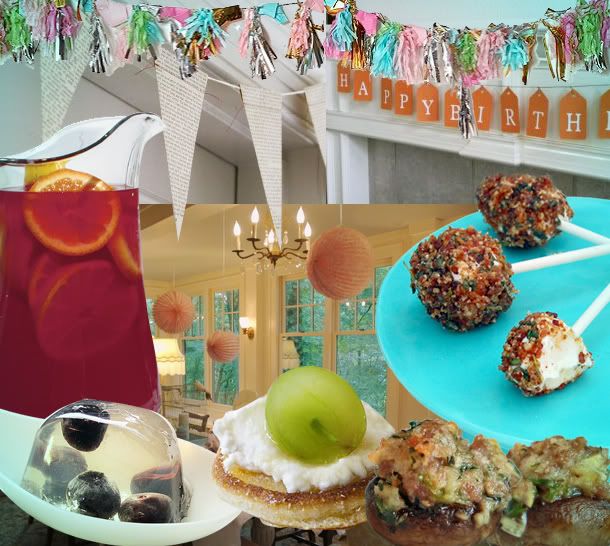 I love diy decorations, except these colors are a lil too Martha for me. I will finally be making these
bacon/goat cheese lollipops
which I've been dying to try, lots of yummy sangria, finger foods and possibly
gourmet jello shots
... we shall see.
So, I actually have the
shorts in the top right hand corner
(they were a gift from a favorite of mine). Now, check out the models ass! This model has got a lil more booty than the average–But, I just plain-old
have more
booty than the average. So, unfortunately these are a no-go, but I think I can pull-off a more
tailored pair
. Again... we shall see.
I forgot to throw in the TV with the Ravens game on... an irritating factor, I hadn't factored.