I'm a lil on edge today... So I will blog about something that brings me great joy... Rompers!
Hooray for Rompers!
So comf/easy/chic/sexy, very happy they are back in style. The following are a couple of my top pics: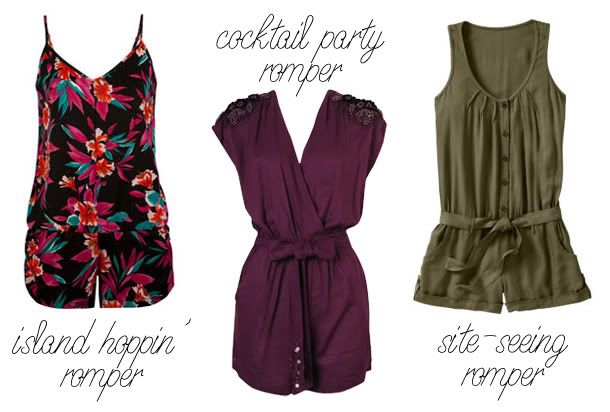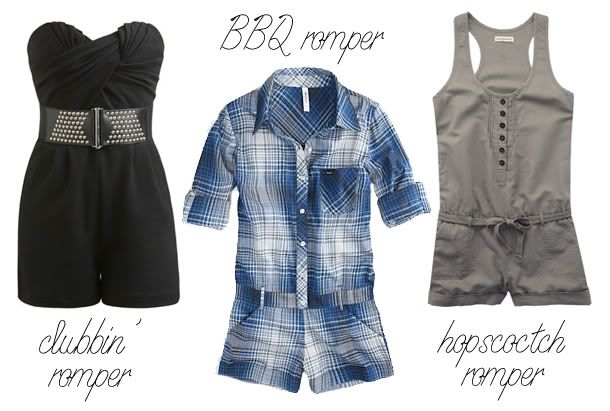 These are pretty nice too..
.
I actually tried on the dark blue one. The fit was super cute, but I'm not a huge fan of button-ups sans collar, regardless I'm thinking of going back and getting it.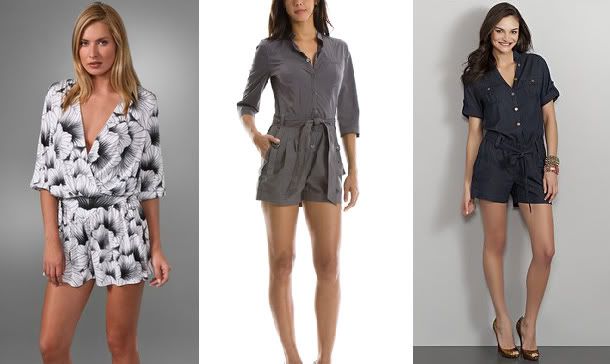 LINKS:
Island Hoppin' Romper
,
Cocktail Party Romper
,
Site-Seeing Romper
,
Clubbin' Romper
,
BBQ Romper
,
Hopscotch Romper
Bottom row(L2R):
Shopbop
,
AE
,
NY & Co