I'd like to pitch it to MTV...
It's called
31 and on Birth Control
.
Do you think they'd go for it? I can bring the drama, especially for a sponsor. I would put the money to way better use than those stupid brats on
16 and Pregnant
. Their babies are screwed for life anywayz. I could use the money for my monthly Pill Bill which keeps rising! For years/post-college I would continue to go to the clinic and get free yearly supplies. I'd say I was still a student (I really liked education) or just show them a waitressing pay stub and pay $2 bucks. At my previous job a pack of birth control ran me about $10/month. Current job about $15/month until NOW with insurance hike... $26/month. I'm pissed. To add insult to injury, the jerks will only give you 1 pack at a time. I'm very close to getting back in line with the Baby Mama's and claiming I'm unemployed. Hell if
broke Hipsters are dining
on wild salmon, heirloom tomatoes and triple crème cheese, than I don't feel bad for taking advantage of the system.
Geez, soon I'll be drinking rail, eating at Olive Garden and dating this guy
☟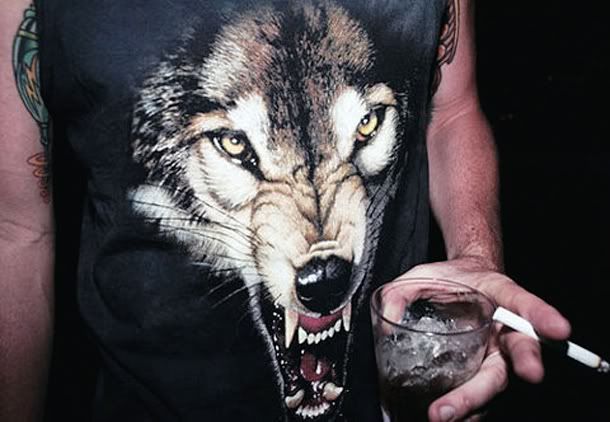 ...
the horror!