Friday:
Ladies hit the
Creative Alliance
to check out
iMusical
and other Bmore improv groups. I can't say enough about iMusical... typically performing at the DC Improv, they are a group that improvs well... musicals! They are quick, witty and actually have great voices.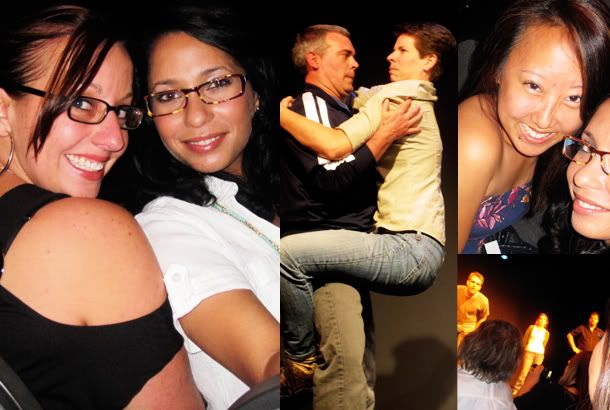 Saturday: Girlies warming up at the Rowhouse
Fed Hill Cinco de Mayo party... Nothing like an ice luge to keep things crispy on a windy night. I think most of this ended up on my toes, but it was fun regardless. Lil Miss Taco Tuesday's face is priceless!
Sly Fox servin' up vino/More fun with props
Sunday: Mother's Day festivities! My delicious chicken chili and Mama opening her new Mac.